[ funfetti petz sticker sheets ]

ah, stickers. what is it about them that's just so appealing? i've been in love with them ever since i was a little girl. (does anyone remember the scratch and sniff ones that teachers would give you in school?!) stickers are just so fun, cute, and colorful... plus you can stick them anywhere! one of my favorite hobbies is collecting and using stickers, stationary, planners, washi, pens, etc.

not only do i like to buy and use stickers, but i also love to create my very own custom ones myself! i have sticker paper, a professional printer and silhouette cameo for cutting. i thought it would be fun to try creating some custom petz sticker sheets, as i didn't believe it had been done before, so i shared my idea on whiskerwick. everyone was so interested and excited to see me make them, so i went ahead and created the very first funfetti petz sticker sheet during the fall of 2021. it featured my favorite pup, bentley!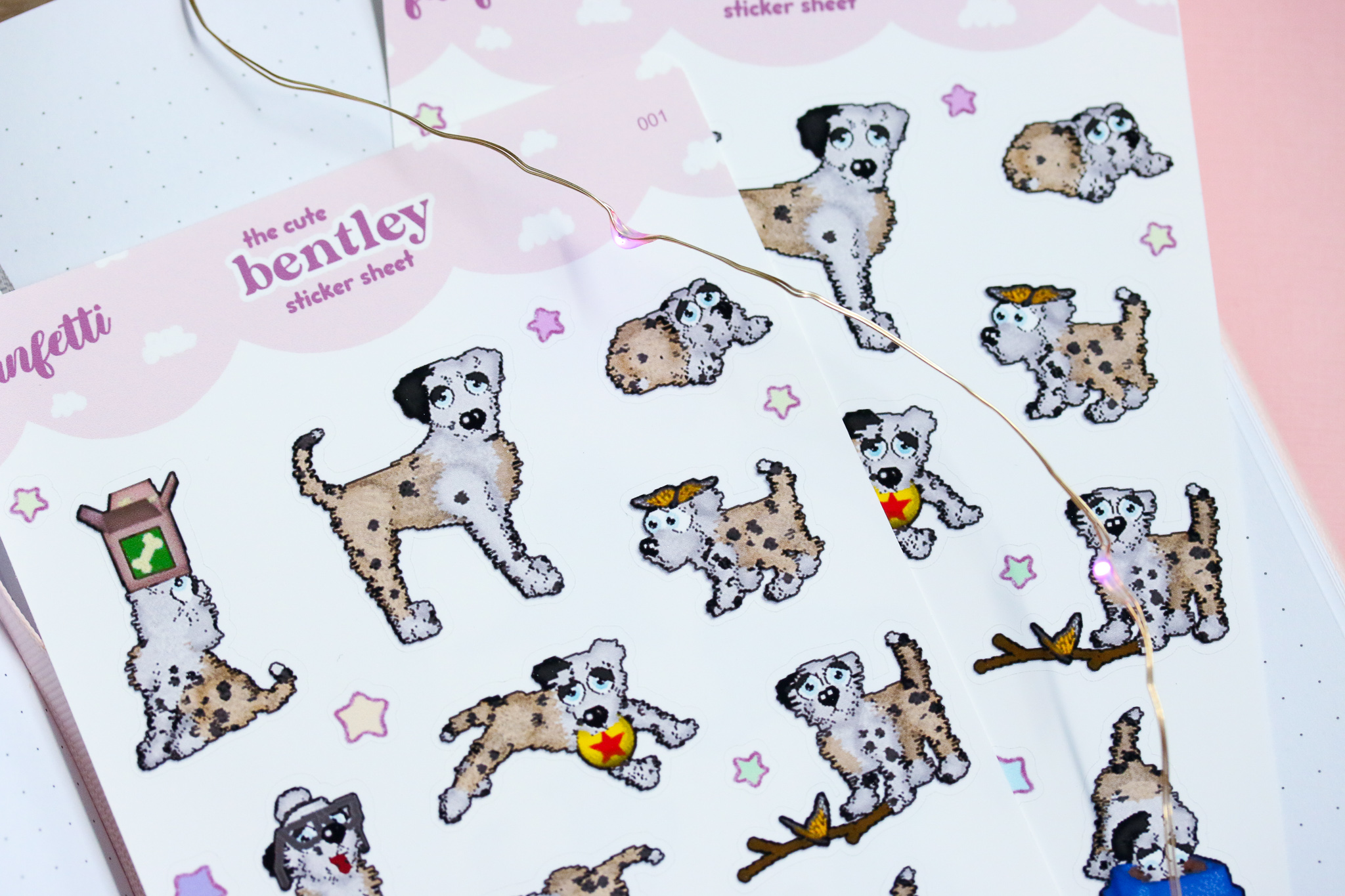 i'm really proud of these stickers and i truly enjoy making them. keep an eye out around the community for a chance to win one of my sticker sheets! sometimes i offer them in raffles and as contest prizes ♡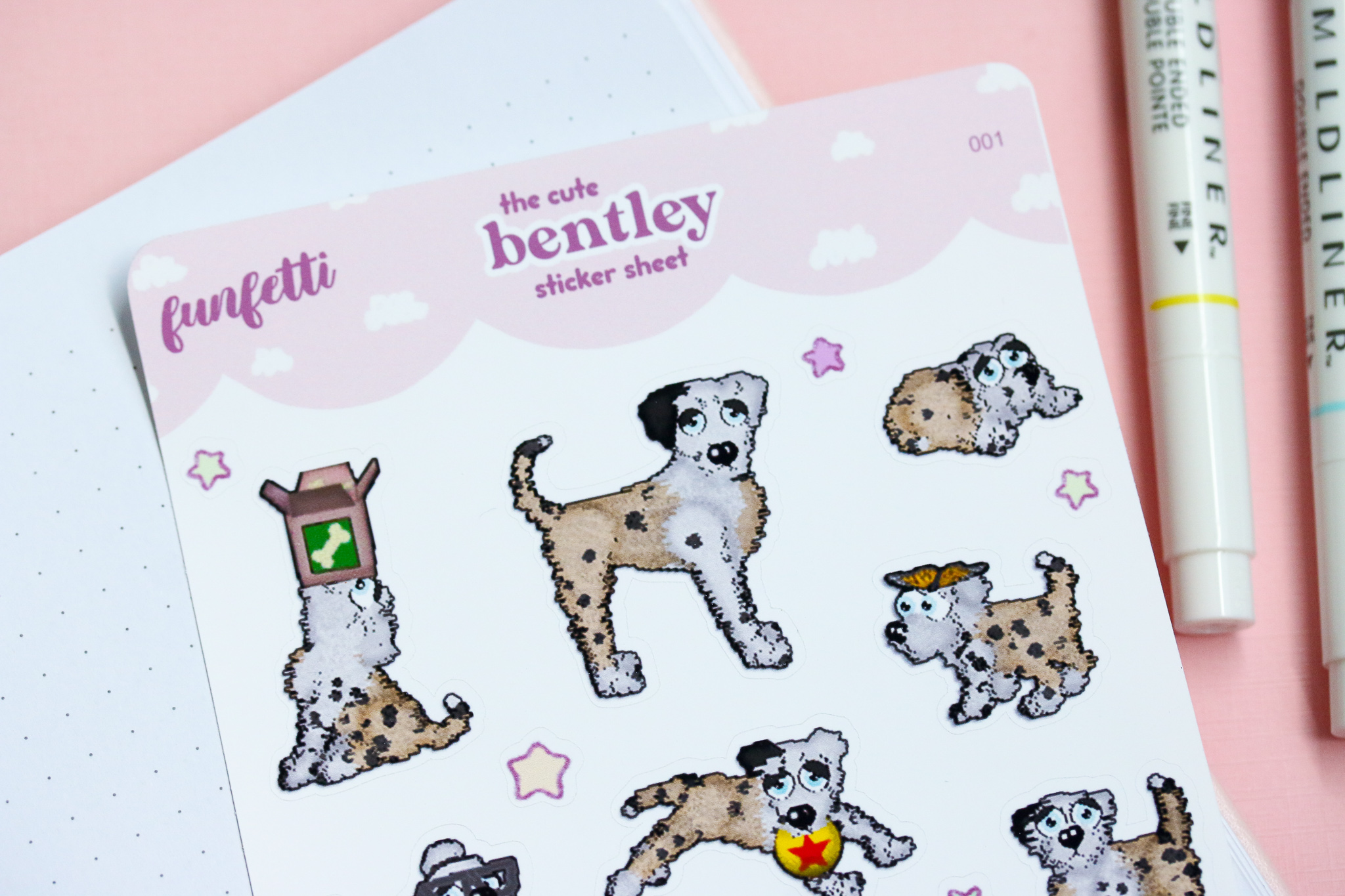 © bunni 2022